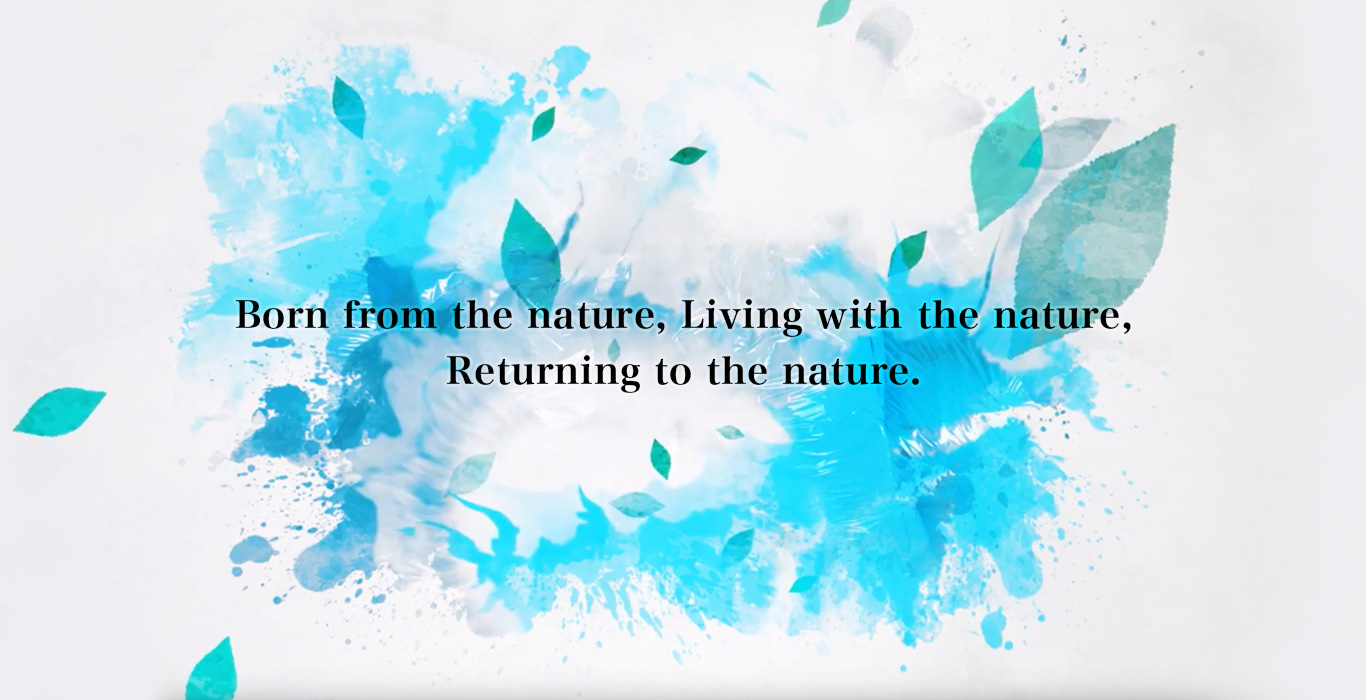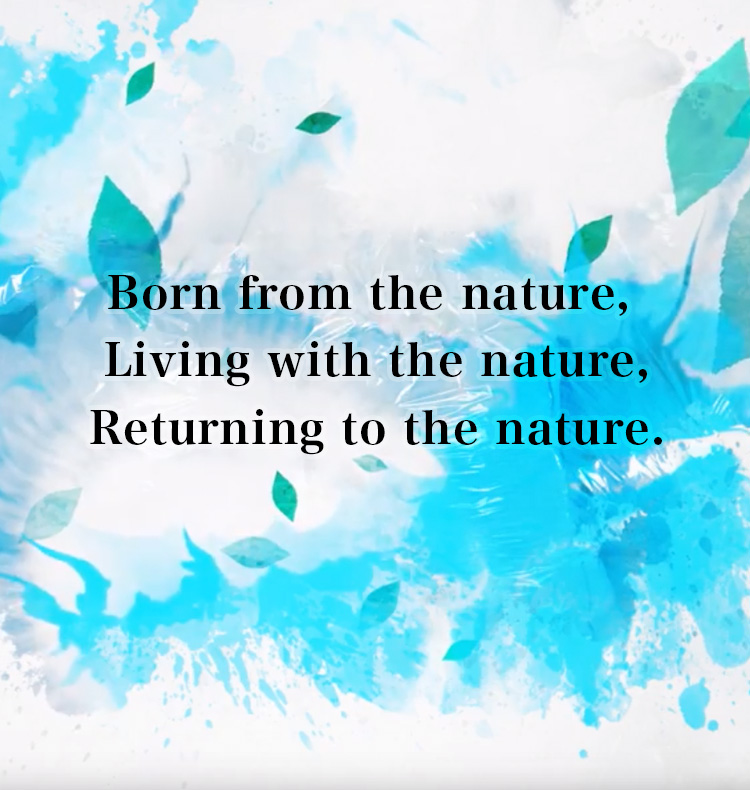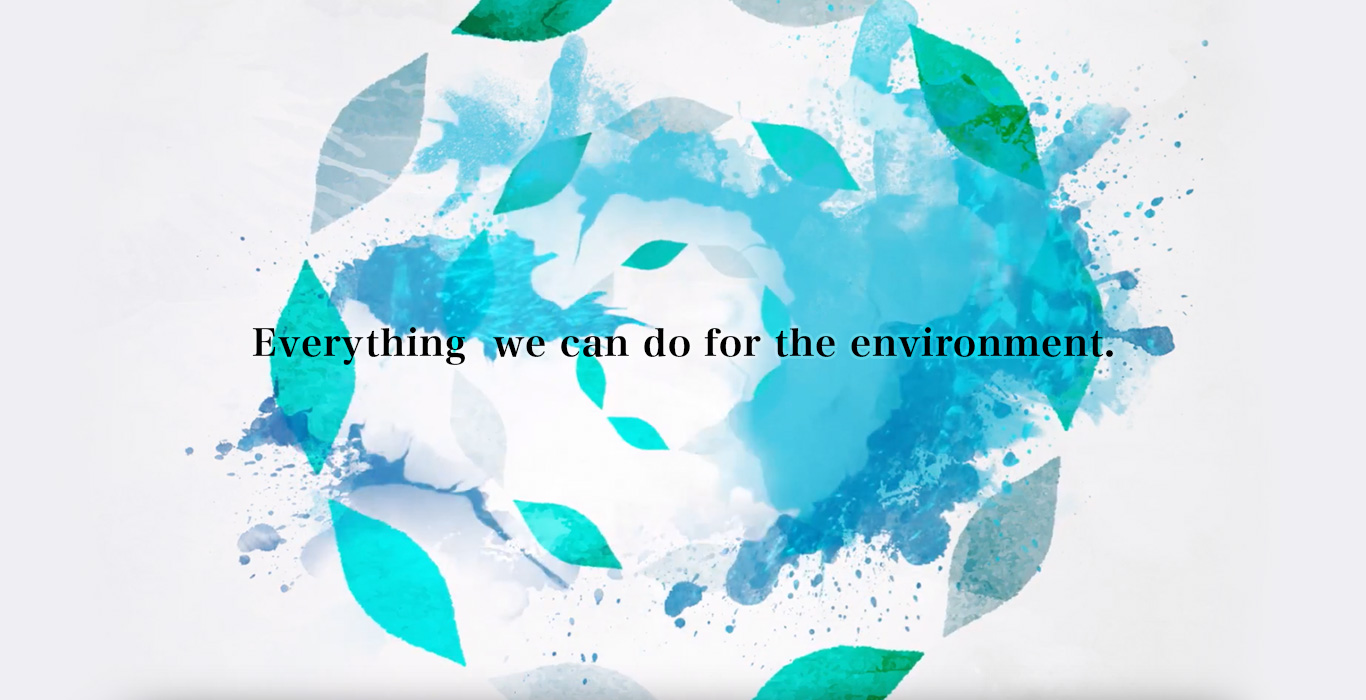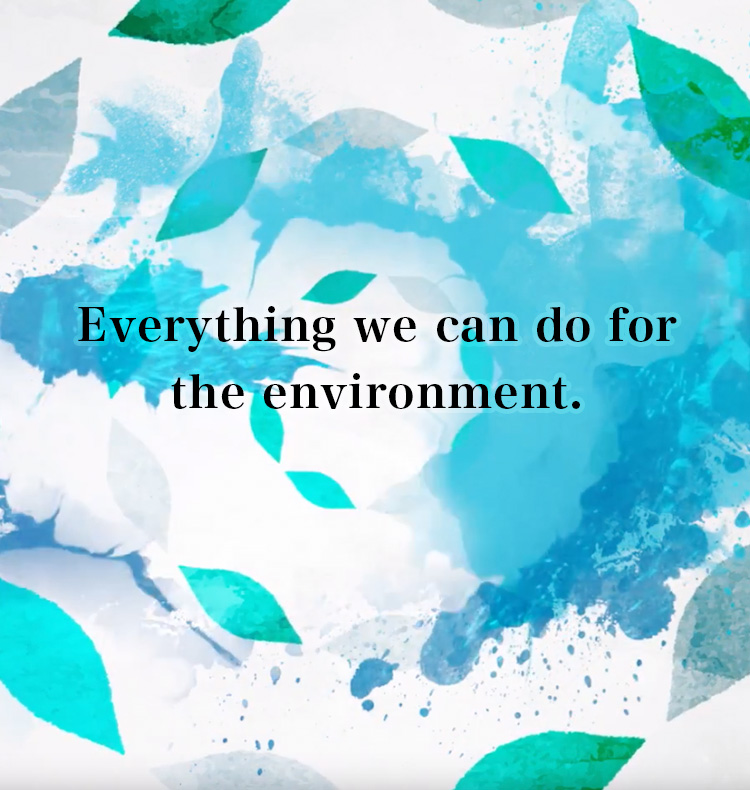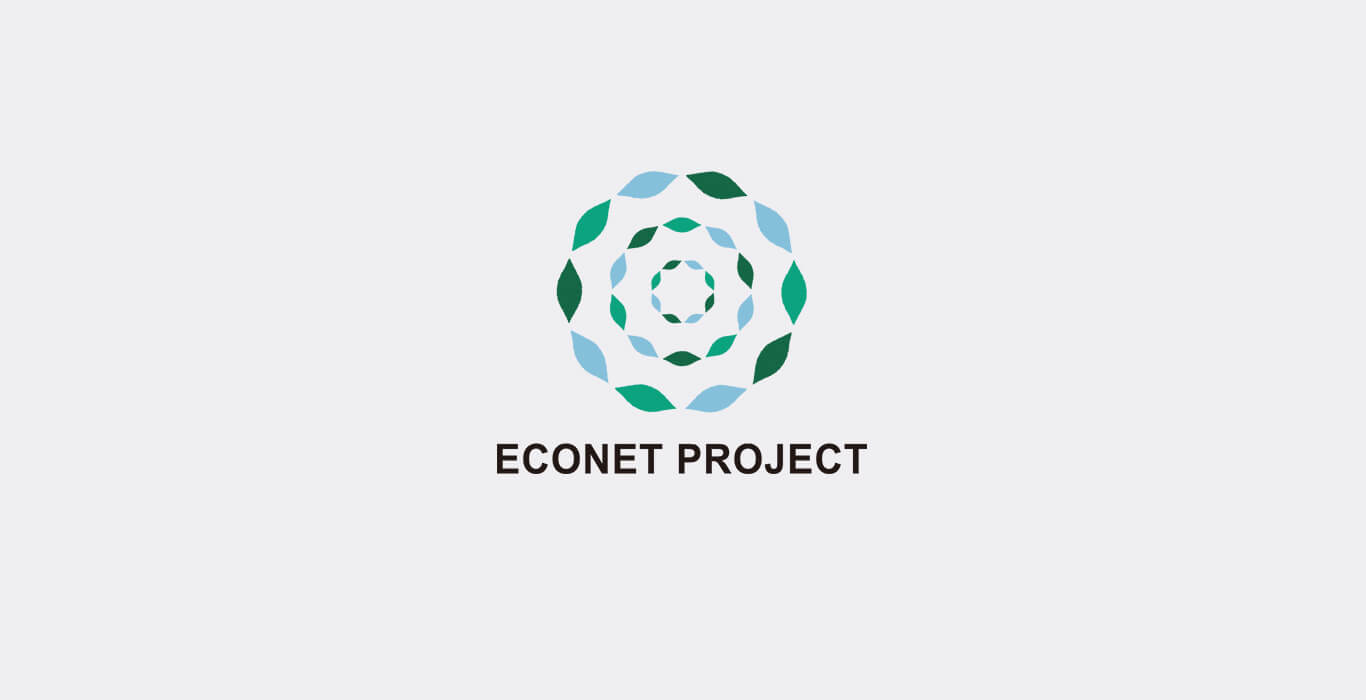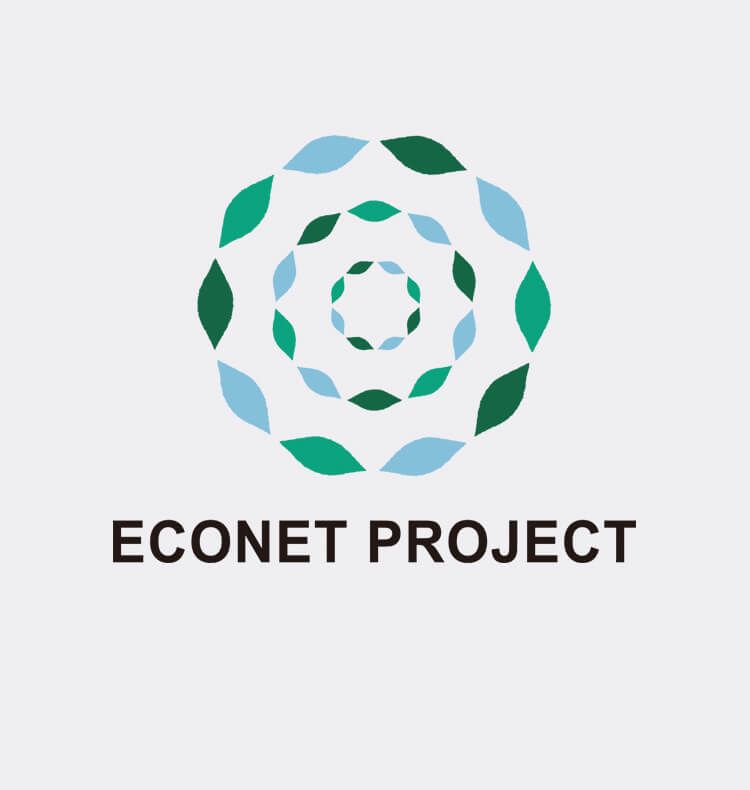 WHAT IS ENP?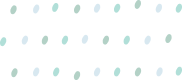 Our mission: from

3R

to

4R

To do everything good
for the environment.
"Born from the nature, living with the nature, and return to the nature." This is a Japanese culture itself that has been around since ancient time. It is the time for returning the debt to the earth. This kind of Eco-activities are needed by the society.
We propose the biodegradable material and promote "4R activities", which is added a new R, "Return to the Earth", to 3R environmental preservation activities that we have been practicing.
We aim to achieve the 4R Eco-factory, which is born from the nature, living with the nature and return to the nature.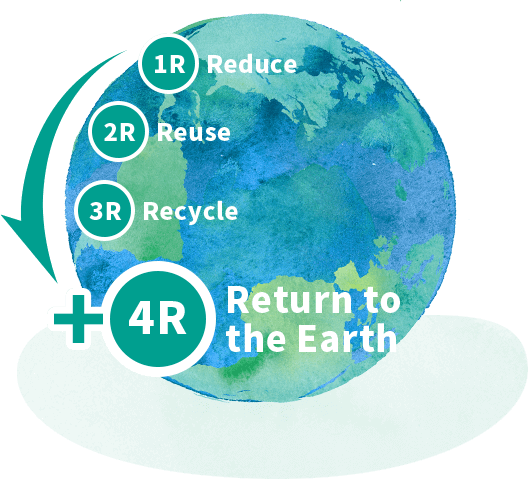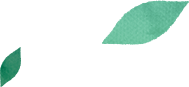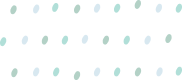 Plastic
Recycling
We collect defective products, called "loss products", which are occurred during the manufacture of plastic products, and grind them into small pieces and heat them to return to raw materials. We help customer to extend their material life cycle through the production to disposal.
We explain the process of remanufacturing by recyclable resources to customers, and have them understand the entire flow.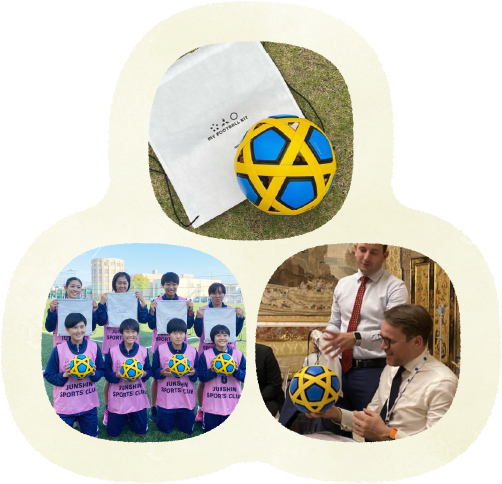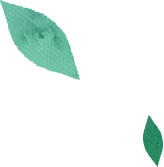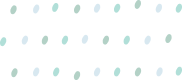 Eco-Consulting of Plastic
We can coordinate your CSR activities with our 47 years of experience and network of eco activities.
In order to shape customer's thoughts "To do something for the earth", we will support to develop an environment of material cycle that is close to people's lives, from recycling product to composting and food cultivation.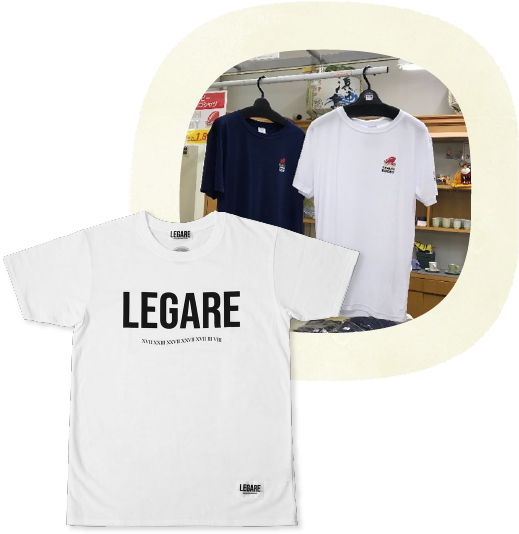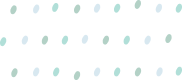 Providing Eco-friendly products that returns to the Earth without burdening the Earth
Developing Biodegradable Clothes
We have developed T-shirts and towels that are made from biodegradable materials, and we are actively working on the development of products from daily necessities to professional on-site support besides clothing. If it is possible to collect the used products from daily necessities manufactures, city halls and school, we will support the process of collecting and returning them to compost.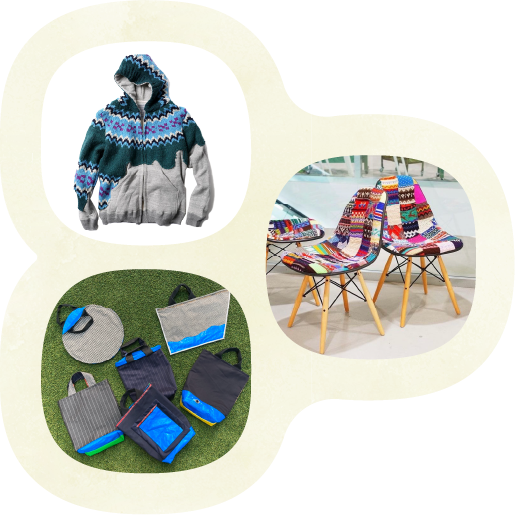 "Eco-leaf" using 100% natural palm leaves
"Eco-leaf" is a product made from 100% natural palm leaves and made with an eco-friendly process without using chemicals and additives. Compared to other disposable products, chemicals and additives are not used throughout the manufacturing process, which is effective in reducing CO2 during manufacturing and incineration processes.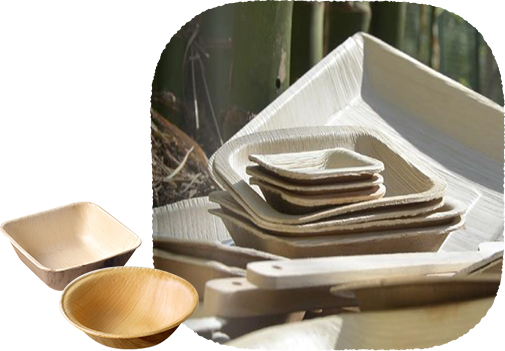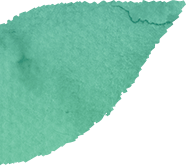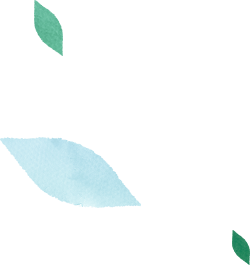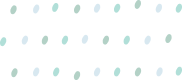 Reusing Manufacturing Loss to Trash bags.
Providing trash bags made from 100% recycled materials
Using plastic product loss from the factory to make 100% recycled polyethylene bags.
We print illustrations on the bags to make cleaning activities fun and use them for local cleaning activities, corporate CSR activities, and events.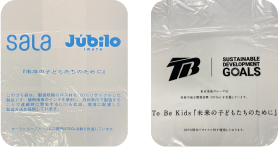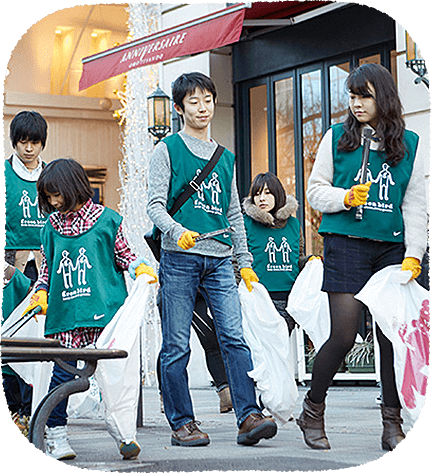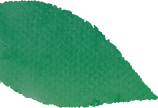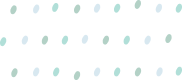 Reducing
Campaign
We carry out eco-education activities based on the idea of learning the sense of "Mottainai".Through this activities, we wish children can become adults who can contribute to the society and the global environment by knowing the importance of goods and feeling familiarity with eco-friendly idea.
*" Mottainai" is a Japanese term conveying a sense of regret concerning west.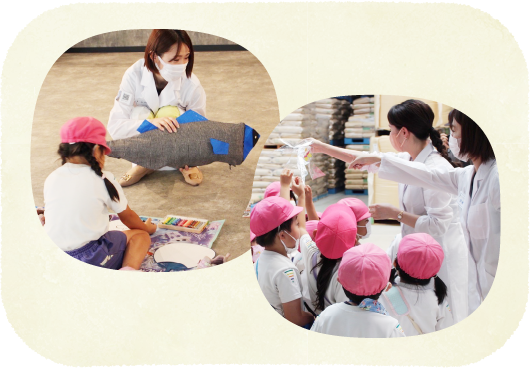 ABOUT US
Company
Name
CHUBU NIHON PLASTICS CO.,LTD.
Econet Project Division
Locations
Head Office:
1844 Ose-Cho, Higashi-Ku, Hamamatsu-Shi, Shizuoka, JAPAN 431-3113
Kanto Branch:
258 Ushiku, Ohira-Machi, Tochigi-Shi, Tochigi, JAPAN 329-4401
Nishinihon Branch:
Kannabe Kogyo-danchi, 49-1 Asahioka, Kannabe-Cho, Fukuyama-Shi, Hirosima, JAPAN 720-2113
Tel
Head Office:+81-53-433-1933(IP +81-50-3360-9648)
Kanto Branch:+81-282-20-1707
Nishinihon Branch:+81-866-74-0095